The powerful features of Creative drivers, EAX® ADVANCED HD™, and software applications can now be made available to novice PC users, assisting them in the installation of a Creative product. With mere clicks, users can immediately transform their basic motherboard audio to a more advanced audio solution associated with a worldwide leader in innovative audio products and services.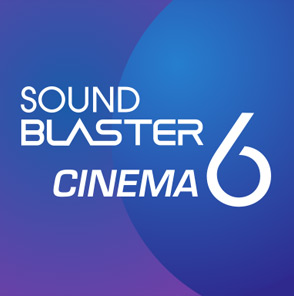 Unravel instant audio gratification with just one click through Sound Blaster Cinema 6 audio solution. Effortlessly select from our optimally-tuned profiles that works stunningly across a broad mix of media content.
Ostensibly flat, two-dimensional audio sources will now be transformed into life-like 3D soundscapes–an experience even audio connoisseurs can appreciate.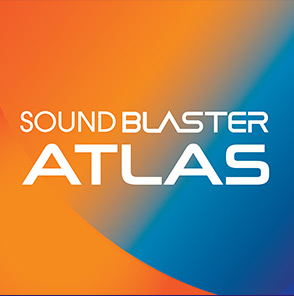 With over 30 years of audio heritage and ingenuity, the latest Sound Blaster Atlas audio solution packs a punch with the latest and greatest 3D audio technologies and audio processing available today.
Experience the ultimate gateway to rich and powerful audio unlike any other with our renowned SBX audio processing, professionally-tuned profiles, as well as a newly designed user interface.